Best Pizza Restaurants in Downers Grove, IL
When you're hungry for pizza, Downers Grove, Illinois, has a piece of the pie you crave. From classic Chicago-style pizza to bold variations on pizza classics, the following establishments serve some flavor-packed pizzas that you can savor by yourself or share with family and friends. Explore our favorite pizza restaurants in Downers Grove, and check out our other guides on the best restaurants in Westmont, the best Italian restaurants in Westmont, and the Westmont Public Library for more local Chicagoland tips!
Angelo's Pizza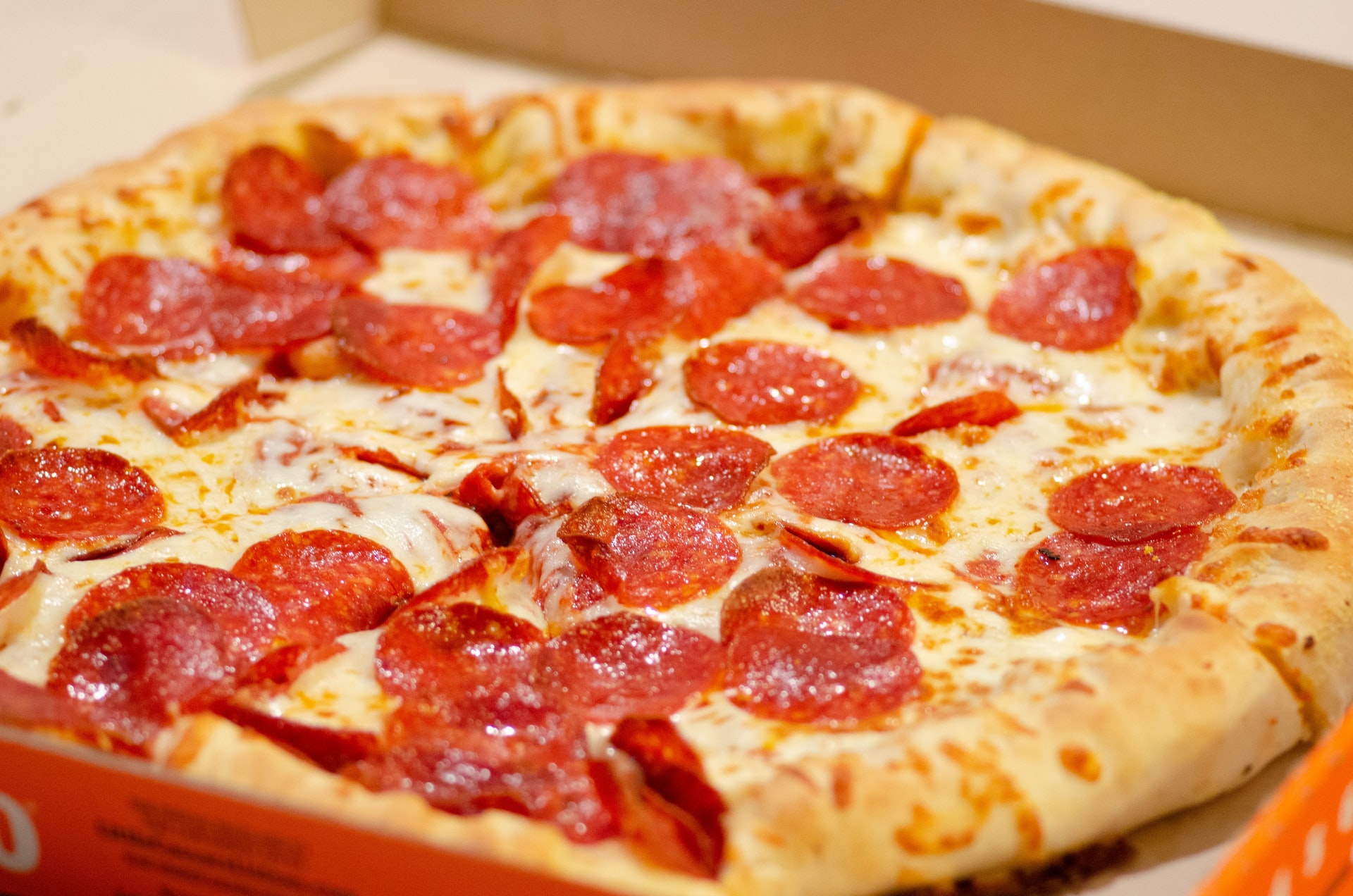 Calling the downtown Downers Grove community home since 1959, Angelo's Pizza bakes its pizzas using old-fashioned techniques and recipes handed down through generations of owners. Fresh, high-quality ingredients are at the heart of every pizza that comes out of their ovens.
Whether you're serving yourself or ordering for a crowd, Angelo's Pizza has you covered with sizes ranging from personal 8-inch pizzas to jumbo 20-inch pies that serve up to eight hungry mouths. Top them with your choice of one to four toppings, with ingredients ranging from anchovies and bacon to broccoli and pineapple.
Angelo's specialty pizzas offer customers some of the best flavor combinations you could put on a pizza. The barbecue pizza is a fan favorite, bringing together bacon, barbecue sauce, cheese, onion, and sausage on its signature crust. Pan pizzas and a 12-inch gluten-free pizza round out their pizza repertoire, so you have plenty of options to choose from next time you visit Angelo's.
Location: 1001 Curtiss St.
Dan's Pizza
Owned and operated by members of the Marciniec family for more than 30 years, Dan's Pizza is a signature establishment in the Downers Grove business community. Known for its delicious, crispy thin-crust pizzas, Dan's Pizza elevates pizza-making to an art form.
Every pizza starts with the crust: either a regular or a double-decker version. You can choose from delightful combinations of cheese and ingredients, such as the cheese, sausage, and mushroom pizza. If you prefer something with a kick, try Dan's Buffalo Special pizza, a flavor-packed pie that combines cheese, chicken, onion, and buffalo sauce.
If you're up for some more imaginative pizza toppings, you can ask for additions like jalapenos, pineapple, bacon, anchovies, tomatoes, and green olives. Dan's Pizza can also prepare a special gluten-free crust made with eggs upon request.
Location: 2738 Maple Ave.
Giordano's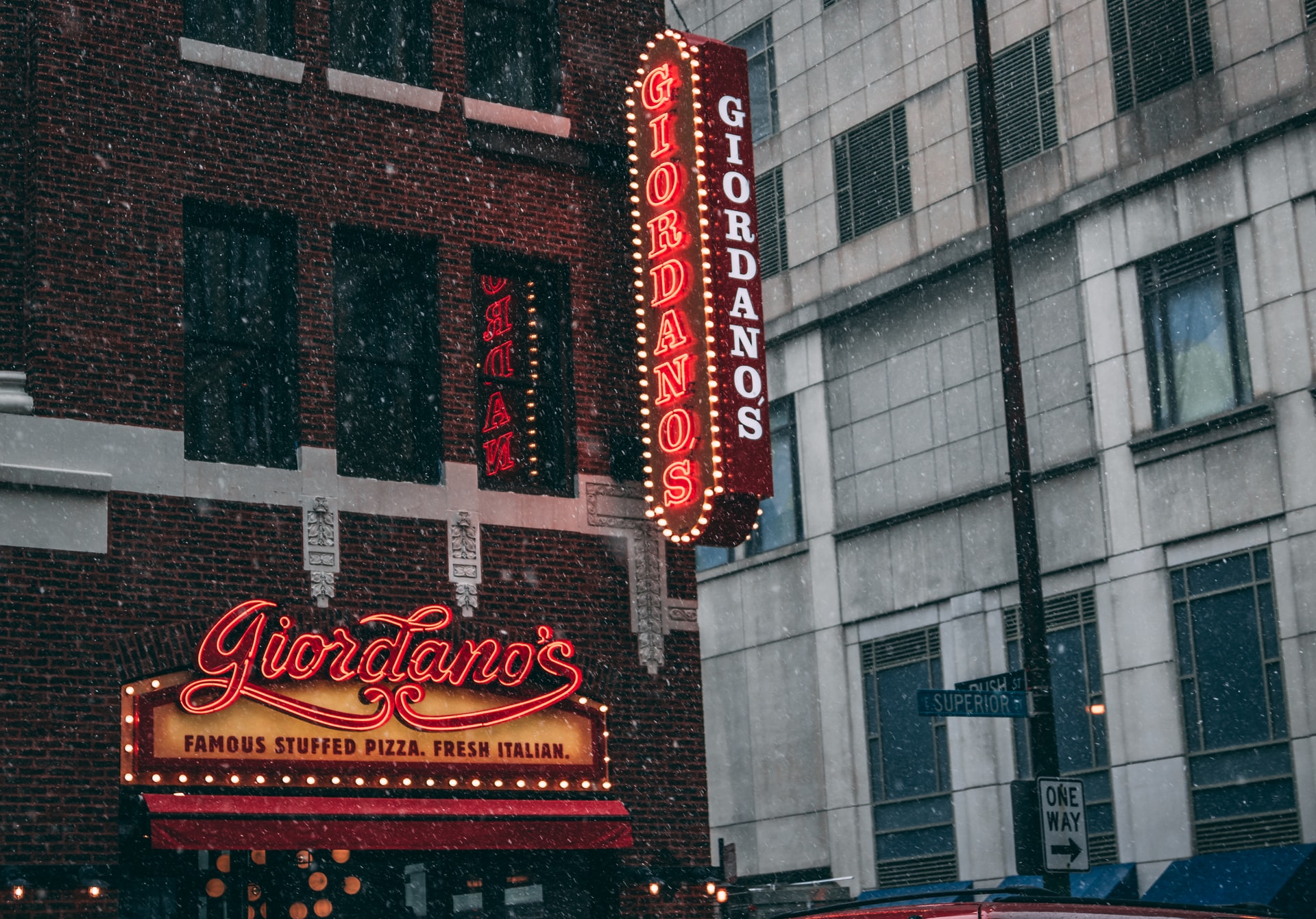 A Chicago favorite since 1974, Giordano's in Downers Grove brings the best Chicago-style pizza to a community that can't get enough of its signature pizza specialties. If you crave deep-dish pizza, then Giordano's is the place to be.

The secret to Giordano's taste-tempting pizza lies in its crust. Its flaky double crust tastes like pastry crust for a pie. Their fluffy mozzarella cheese originates from a small Wisconsin family farm, and their fresh meats and vegetables make every bite a savory one.

Giordano's presents an impressive selection of pizzas that range from extra-thin crusts to stuffed deep-dish pizzas. The Chicago Classic thin-crust pizza is a customer favorite that comes to you with pepperoni, mushrooms, onions, and green peppers. For a flavor-packed crust experience, try a Parmesan-crusted pan pizza. Whether you want a double pepperoni pizza or a zesty spinach, mushroom, and Alfredo sauce combo, you're sure to find a pie that's suited to your taste buds at Giordano's.

Location: 5115 Main St.
Sarpino's Pizzeria
Gourmet pizzas are a specialty of Sarpino's Pizzeria. This pizza establishment emphasizes high-quality ingredients in its pizzas, from rich tomato sauce to the freshest vegetables. You'll find a pizza to suit every taste at Sarpino's.
When you browse the extensive selection of specialty pizzas, a few pies are bound to catch your eye. The Thin Nacho Cheese Lovers Pizza loads a thin-crust pizza with toppings like spicy ground beef, fiery jalapeno peppers, a layer of deluxe nacho cheese sauce, chilled sour cream, and fresh cheddar cheese. Sarpino's Alfredo Shrimp Pizza is a traditional pan pizza with a layer of creamy Alfredo sauce topped with baby shrimp, fresh spinach, sharp Parmesan cheese, chopped garlic, and Sarpino's signature gourmet cheese blend.
If you've ever thought about bringing the best of a Greek gyro to a pizza, you can finally experience the flavor combos in Sarpino's Grecian Gyros Pizza. This pie starts with Sarpino's traditional pan pizza base and features juicy gyro meat, fresh diced tomatoes, sauteed onions and green peppers, feta cheese, crisp romaine lettuce, and tzatziki sauce.
Want to build your own pizza? Sarpino's lets you make your pizza any way you like, from an 8-inch personal pizza to a 16-inch extra-large size. Sauces include zesty Buffalo sauce and marinara, while toppings cover everything from macaroni and cheese and sauerkraut to smoked oysters and sun-dried tomatoes.
Location: 5107 Fairview Ave.
Skuddlebutts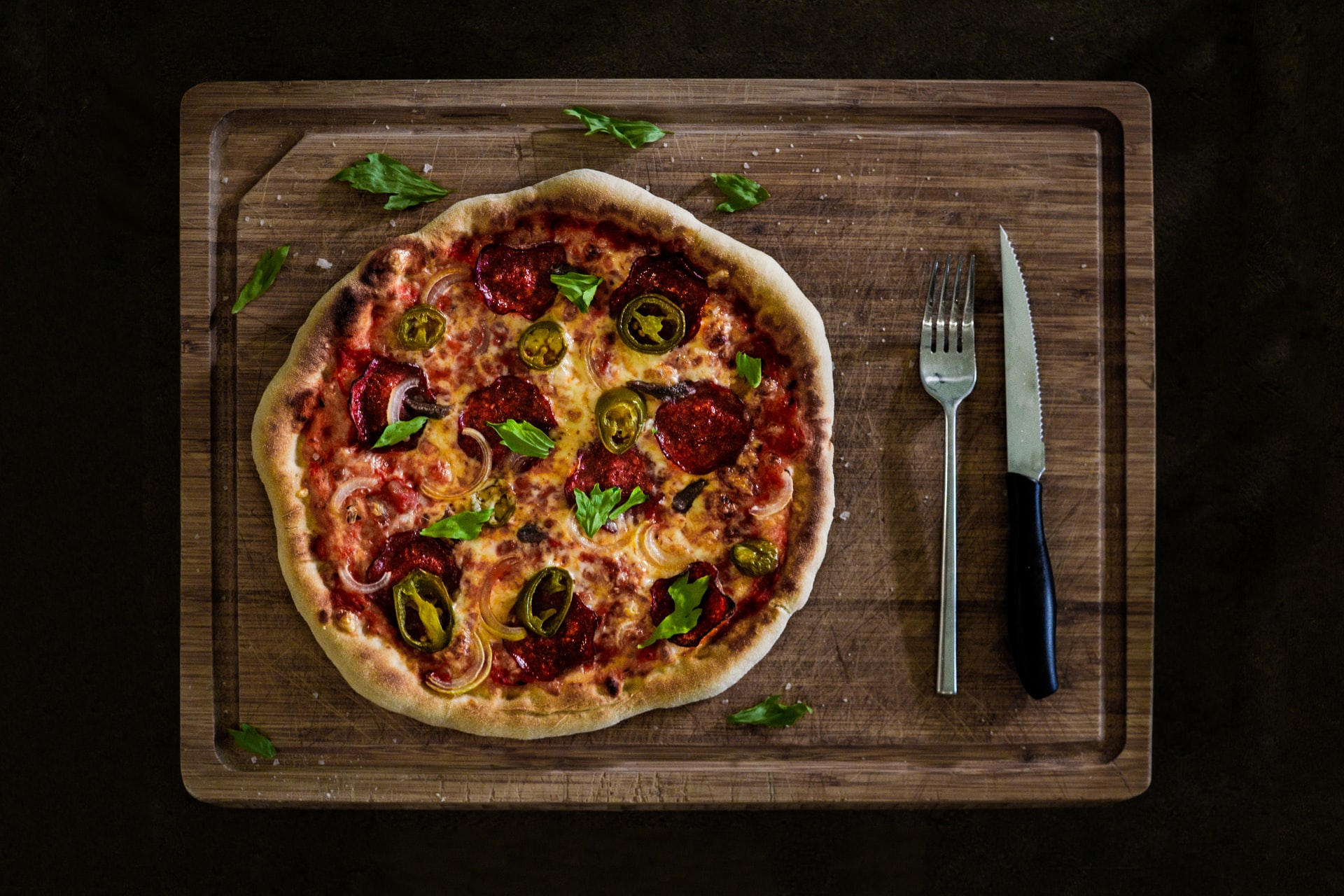 If you've worked up an appetite for a hefty slice of pizza, Skuddlebutts is the place to go to sink your teeth into a slice of heaven. Take a look at some of the pizzas Skuddlebutts serves:
Two-for-one thin-crust pizzas come in sizes ranging from 10 to 16 inches.
The Chicago pan pizzas are hefty creations that extend from 10 to 14 inches, and they're also two for one.
If you want your pizza stuffed, you'll find a stuffed pizza to satisfy your appetite. Size options include a 10-inch small, 12-inch medium, and 14-inch large pizza.
Skuddlebutts' 10-inch gluten-free pizzas generously serve one hungry pizza eater, though they'll work for two if you're willing to share.
Meat lovers can choose from a variety of toppings, including Italian pepperoni and sausage, Canadian bacon, imported anchovies, and ground sirloin beef. Veggie enthusiasts can embellish their pizzas with a plethora of tasty toppings, such as artichoke hearts, black olives, broccoli, garlic, mushrooms, roasted red peppers, and spinach. Cheeses include cheddar, feta, fresh mozzarella, and a mozzarella blend.
In addition to its pizzas, Skuddlebutts also has a superb lineup of wings, sandwiches, burgers, ribs, salad, fish, and chicken on its menu.
Location: 440 Ogden Ave.
The next time you're hungry for a pizza in Downers Grove, head to one of these five amazing pizza restaurants for a slice to satisfy your appetite.
Let Us Know Your Favorite Chicagoland Pizza Spot
Do you have a favorite pizza restaurant we should know about? Tell our staff at Americash Jewelry & Coin Buyers so that we can add it to this list and sample a cheesy slice of the good life for ourselves.

Tags: Downers Grove, Pizza, Pizza Restaurants