How to Buy Used Jewelry in Chicago, IL
If you love shopping for unique jewelry, there's nothing quite like hearing the doorbells chime as you enter a boutique shop full of sparkle and color. You can almost hear the regal call of trumpets as your eyes scan Victorian and Edwardian-era necklaces. 
Then you spy an Art Deco brooch and catch the faint scent of cigars and whiskey from a Roaring '20s speakeasy. Your excitement builds when a bracelet from the Art Nouveau era calls you back to the late 19th century and its unruly splendor.
At Americash Jewelry & Coin Buyers, we love these feelings as we view eclectic pieces that span the ages. That's why we buy almost everything people bring to our store, and it's why we're the logical place to shop for unique jewelry in Chicago.
Our clientele trusts our jewelry experts to give them a fair price for selling or buying. Shopping for used or thrift store jewelry with us offers a fun and inexpensive way to acquire unique pieces from around the world and across time.
Frugality of Buying Used Jewelry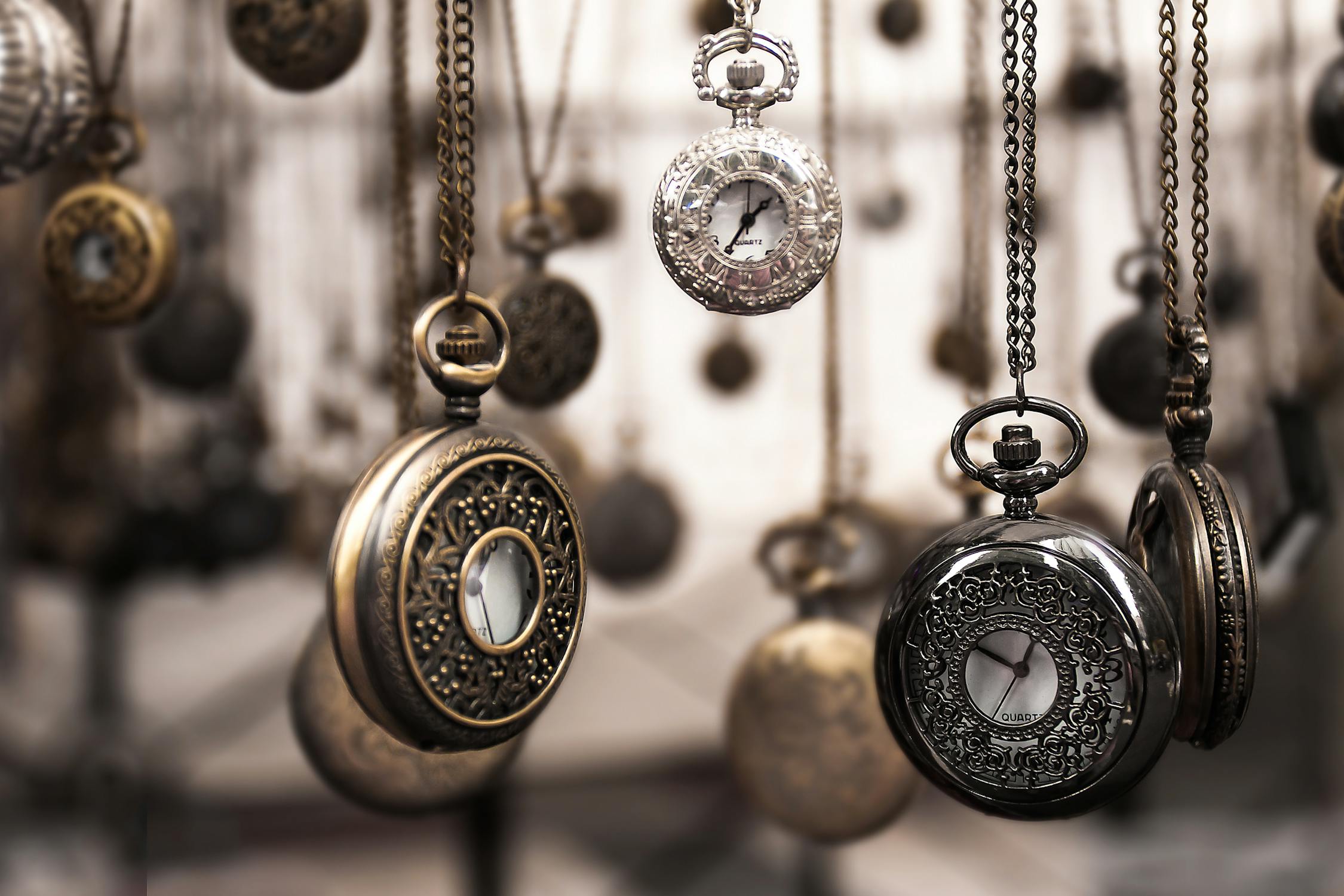 Perhaps it falls under prudence or wisdom, but being frugal or thrifty should be a virtue in its own right. You don't have to spend much money to get pretty jewelry when you shop for our used pieces. And much like thrift-store shopping, you can find unique pieces.
We always purchase gold jewelry, even broken pieces. Our expert jewelers then restore them, and we offer them to you at reduced prices. We also repair jewelry at competitive rates.
If you have a preference for designer jewelry, you'll find a plethora of items from Tiffany & Co., Cartier, Baily Banks & Biddle, and Bvlgari, to name a few.
Maybe you like the glamor of diamonds. In that case, we have an expansive inventory of diamond necklaces, pendants, cocktail rings, earrings, bracelets, and more at competitive prices.
Our customers often come to shop our estate jewelry. We have exceptional examples of filigree rings, lavalieres, platinum jewelry, and more from the Victorian, Edwardian, Art Nouveau, and Retro eras.
We also have an extensive collection of watches, many of which we consider the sweet spot where value and style meet. These sweet-spot watches are priced slightly higher than your mass-produced watches but considerably less than what you might consider an investment watch. They offer performance with beauty to match individual styles.
Shop for Used Jewelry at a Trustworthy Jeweler
If you're wondering where to buy used jewelry in Chicago, Americash Jewelry & Coin Buyers has been buying and selling jewelry from our West Ogden Avenue store in Westmont, Illinois, for over 20 years. We're a family-owned company and operate adhering to two principles. First, we pay the highest cash price for any piece we want, and we want almost everything.
Second, we treat every customer with the respect and courtesy they deserve. Staying true to these principles has made us the destination of choice when selling or buying used jewelry and other valuables such as silverware, collectibles, lithographs, prints, crystal art, and coins.
Our reputation in the industry has led to wholesale business with other jewelry stores, coin dealers, and estate attorneys from around the country because they trust us to give them a fair deal. Our appraisers have over 100 years of experience evaluating estates, fine jewelry, rare coins, watches, collectibles, art, gold, silver, platinum, and gemstones. We'll never charge you to appraise your items, and you'll receive an immediate cash offer.
We've received many accolades and enjoy an A+ rating with the Better Business Bureau. Americash Jewelry & Coin Buyers has been a Chrono24 Trusted Seller since 2013. Chrono24 carefully vets its sellers, and earning the Trusted Seller designation further proves our trustworthiness.
Have Fun Shopping Used Jewelry
You never know what you might find when you walk into a thrift store, and shopping for used jewelry at Americash Jewelry & Coin Buyers offers a similar experience. We have more used jewelry for sale than any other store.
For example, our gold collection includes class rings from many local high schools and colleges in the greater Chicago area at reasonable prices. You'll also find gold wedding bands, charm bracelets, cuffs, and earrings in all shapes and sizes. We have the pieces to match your preppy work style, exotic world-traveler weekend look, and everything in between.
If you have an eye for fine jewelry, our inventory includes modern designs from Tiffany & Co., Mikimoto, Chopard, Buccellati, Van Cleef & Arpels, Georg Jensen, and so many more. You can elevate your evening dress with a graceful piece from Bvlgari or find the perfect Cartier brooch for your power suit. We also have bracelets, necklaces, and rings you'll love wearing daily that reflect your mood and enhance your style.
If you're searching for the perfect engagement ring, you'll love our selection of diamond sets. We have everything from simple designs that allow the diamond to shine to extravagant rings featuring multiple diamonds with elegance and beauty. We also have many diamond bracelets, earrings, necklaces, and pendants for that extra sparkle. You'll find simple yet elegant designs that subtly catch the eye and pieces designed to draw the looks of everyone in the room. How much attention you get is up to you.
Many people gift watches for graduation, anniversary, or childbirth. Or you may have received a promotion and want to wear a new and stylish watch. No matter your reason, shopping for watches with us guarantees you'll save money and walk away with a precise timepiece with incredible style that you'll never want to take off your wrist.
We have an expansive selection of modern and vintage watches from esteemed makers such as TAG Heuer, Breitling, Movado, and Rolex, to name just a few. You won't empty your bank account buying a watch from us, but your investment will undoubtedly increase over time.
Shop Used Jewelry in Chicago Today
Do you have an important cocktail party for work and absolutely must impress? Maybe you're meeting your future in-laws who are flying into town, or you need to find the perfect gift for that special someone.
No matter your reason for buying jewelry, Americash Jewelry & Coin Buyers has an unrivaled selection at the best prices. We invite you to visit our shop on West Ogden Avenue, one block west of Cass. Feel free to call us at 630-969-9600 if you have any questions.
Assorted Silver-colored Pocket Watch Lot Selective Focus Photo by Giallo is licensed with Pexels