Custom Jewelry Repair
Fine jewelry is very delicate and can be more prone to wear and tear compared to other types of jewelry. When it comes to getting your jewelry repaired, it's important to turn to trusted professionals who will provide the utmost in care and service. Here we discuss how easy it is to get your fine jewelry repaired at Americash as well as the most common types of jewelry repairs and tips for keeping your jewelry in excellent condition.
Easy Appointments With Americash Jewelry & Coin Buyers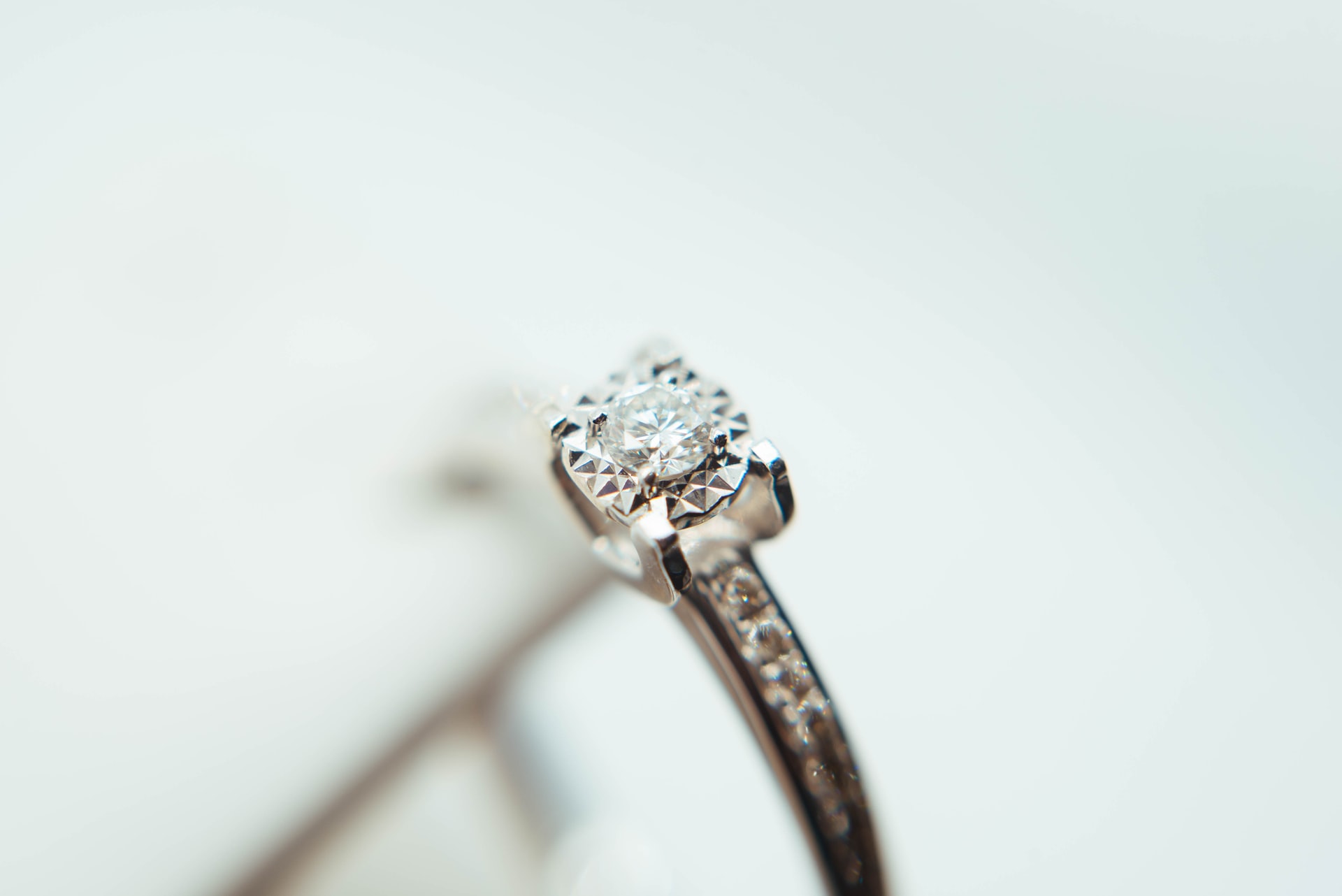 Image via Unsplash by chuttersnap
Americash Jewelry & Coin Buyers makes it easier than ever to get your fine jewelry repaired by experts. The jewelry repair services we offer range from resetting stones to ring restoration, and getting your favorite pieces repaired is as easy as setting up an appointment or walking into our store. We can give you a quote right on the spot and get to working on your jewelry as soon as possible.
What Are Common Jewelry Repairs?
There are several different types of jewelry repairs, and Americash does them all. A few of the most common types of jewelry repairs we see include:
Clasp repairs
Gem setting
Ring repairs
Chain restoration
Chain repairs
Chain lengthening
Clasp replacements
Stone tightening and replacement
Ring resizing
Necklace restringing
Estate jewelry repair and restoration
Antique jewelry repair and restoration
Prong repair
Broken shank repair
How To Know If Your Jewelry Needs Repair
Not all jewelry repair needs are obvious, so it's good to know what to look for to ensure your jewelry stays in like-new condition and lasts for years to come. Here are a few of the most common jewelry repairs we see and what to look for in each:
Ring Sizing Repairs
This is a very common repair we see all the time. This repair is just as it sounds — we resize your ring to make it fit your finger perfectly. If it's a new ring, we determine your finger's size and adjust the ring's size based on that.
If your ring needs to be resized, it's usually something you're aware of because your ring will either feel too tight (you may not even be able to get it on any more!) or your ring slides on and off your finger with scary ease. If you are unable to get your ring off of your finger to be repaired, don't worry — we have a special tool that will cut a small line on the bottom of the shank (the bottom of the ring band) that will allow us to free your finger and make repairs.
Prong Repairs
Prong repairs are another extremely common type of jewelry repair. The prong of your jewelry is what holds the gemstone in place. This metal holding can slowly begin to thin or even break off, leaving your gemstone exposed and able to potentially fall out.
If the prongs on your jewelry are becoming increasingly flat, it may be a good time to bring it in for repair to ensure you don't lose your gemstone.
Clasp Repairs
Clasp repairs are also very common, as clasps are rather delicate and can be easily broken or damaged. Sometimes only the clasp itself will break, and the remaining pieces of the jewelry are fine. Over time, clasps can simply become worn out and stop working. Determining if your piece of jewelry needs a clasp repair should be relatively easy, as the clasp will either stop working or break.
Why Should You Take Your Jewelry to a Professional for Repairs?
Getting your fine jewelry repaired by professionals is incredibly important to conserve the overall integrity of the jewelry and to ensure it's restored to the highest quality possible. While it may be tempting to try to fix your jewelry yourself, you're risking further damaging your jewelry and decreasing its sentimental value because you can't wear it anymore.
Here are a few reasons to consider getting your jewelry repaired by professionals rather than attempting to do it yourself:
To avoid reducing the value of your jewelry: Fine jewelry is often a large investment. When you try to repair your fine jewelry yourself, you risk decreasing its overall value. This can be especially disadvantageous for those who may want to sell or trade in their jewelry in the future.
To ensure the jewelry is repaired correctly: There are several wrong ways to fix jewelry and, in most cases, only one right way to make a jewelry repair. While hammering your misshaped ring back in place may seem like a good idea, we assure you that this is indeed the wrong way to go about repairing your delicate jewelry. A professional will have the experience and knowledge to ensure the repairs are done correctly.
To make sure your jewelry is repaired with the most appropriate tools and materials: Jewelers use special tools and materials to repair jewelry. Skimping on high-quality materials or using incorrect tools can result in damaged jewelry that may not be able to be repaired.
What Are Some Ways You Can Care For Your Jewelry to Avoid Needing Repairs?
While all fine jewelry will likely need at least a minor repair sometime throughout its lifespan, there are several things you can do to increase your jewelry's longevity so you can continue to wear it for years to come. Here are a few tips to ensure your jewelry stays in tip-top shape so you can reduce how many trips you take to a jewelry repair location:
When not wearing your jewelry, keep it in a clean and dry location away from too high or low temperatures or too much sunlight.
Store your jewelry in a fabric-lined jewelry bag or case or jewelry box with dividers so that your jewelry doesn't get tangled with other pieces.
Regularly clean your jewelry with either a specially formulated jewelry cleaner specific to the type of jewelry you have (gold, silver, etc.) or with a gentle, high-quality soap.
Take off your jewelry when working out, using cleaning products, swimming, or taking a bath/shower.
When you do need to have your jewelry repaired, we hope you'll trust us with your most delicate and sentimental pieces. Contact us to schedule your jewelry repair appointment today.